On Monday April 29th, 2019, I was glad to attend a very interesting wine tasting at the Amstel Hotel in Amsterdam.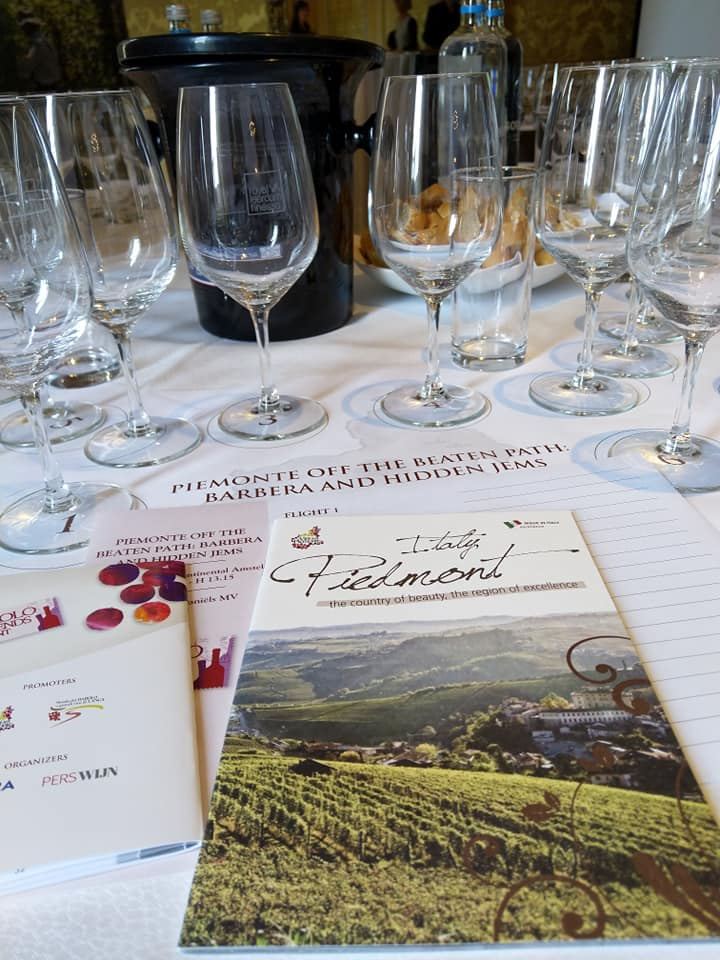 The tasting was organized by Strada del Barolo e grandi vini di Langa, I Vini del Piemonte – Barolo&Friends and PERSWIJN and professionally lead by Lars Daniëls MV, wine editor at Perswijn.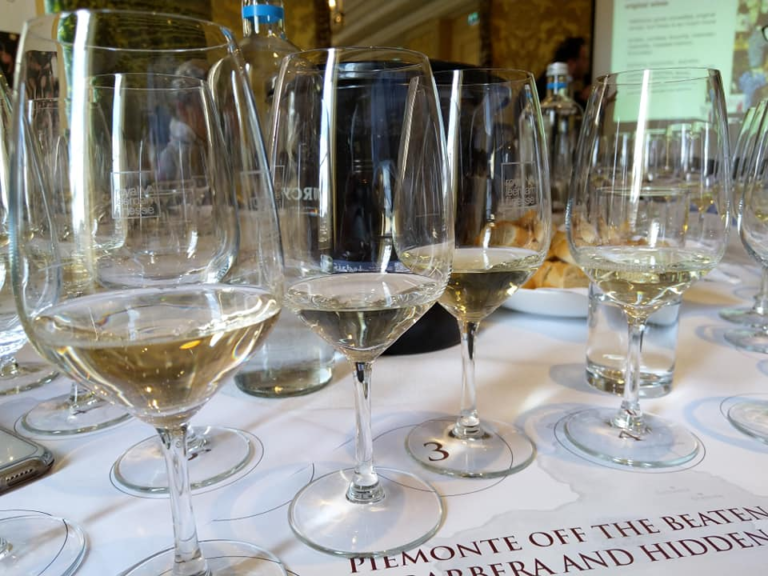 From left to right: Malvirà Rive Gauche metodo Charmat, Arneis (very interesting, quite fresh sparkling wine); Amalia Cascina in Langa – Monforte d'Alba Langhe DOC Rossese Bianco 2016 (nice, fresh, perfect summer wine); Elvio Cogno Langhe DOC Nascetta del comune di Novello Anas-Cëtta 2016 (very lovely wine from a semi aromatic grape – when poured I thoght it was an orange wine, but after a while it developed a lot of secondary aromas ); Réva Vino & Resort Langhe DOC Bianco Grey 2018 (lovely sauvignon gris & sauvignon blanc, aromatic but not excessive – and I don't like sauvignon! ).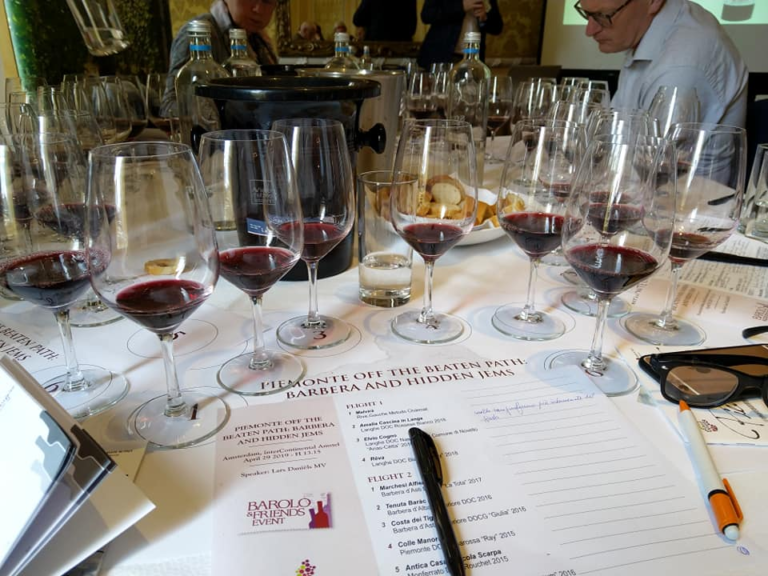 From left to right: Marchesi Alfieri – Cantine e Locanda Barbera d'Asti DOCG La Tota 2017 (very fruity and juicy, a good barbera); Tenuta Barac Barbera d'Alba Superiore DOCG 2016 (clean and crispy with lots of black fruits) Agriturismo Costa dei Tigli Barbera d'Asti  Superiore DOCG Giulia 2016 (fruity, juicy, fresh, I thought was really smelling the linden flowers! ) Colle Manora Vini in Monferrato Piemonte DOC Albarossa Ray 2015 (quite fruity and fresh, a mature and well made wine) Scarpa Wine Monferrato DOC Rouchet 2015 (an excellent ruché, aromatic) Cascina Castlèt Barbera d'Asti Superiore DOCG Passum 2016 (very powerful, nice sweet touch from the light withering of the grapes).